Iceland 4x4 Rental
Large Selection of 4x4 Rental Cars
Experience Iceland in a rental 4x4!
Explore the open Icelandic landscape behind the wheel of a powerful 4x4 rental car and create an adventure worth talking about over and over again. With unlimited mileage and open access to Highland F-roads, your 4x4 rental car will get you where you wish to go.
All major credit cards accepted!
Small 4x4
Perfect for 2 people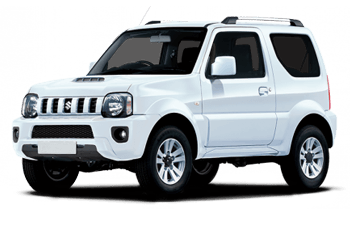 Medium 4x4
Good for families with kids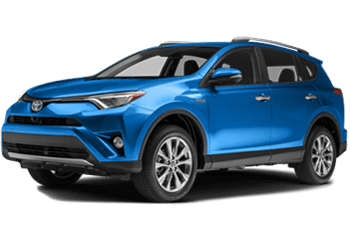 Large 4x4
Great for groups of adults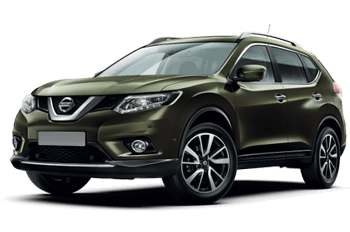 Luxury 4x4
Large and medium luxury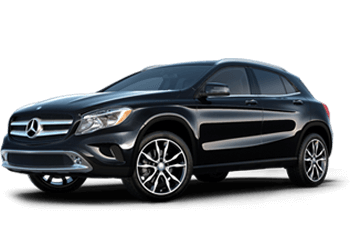 Available Extras
All of these and more..

GPS
It's difficult to rely on signs and markers in the vast Icelandic landscape. Equip your rental car with a GPS to help you navigate on your Iceland journey.

WiFi
Stay connected wherever you are with a on-board WiFi connection. Add a wifi dongle to your rental car and keep communications up on the road.

Camping Equipment
Camping chairs, tables, tents, sleeping bags, coolers and even BBQ grills can be added to certain rental cars. Perfect for those times you feel like dropping in on a campsite to experience camping in Icelandic nature.

Child Seats
Your safety and the safety of the little passengers you might be traveling through Iceland with is the ultimate priority. Have your rental car delivered with child safety seats in your child's weight category and drive safe.
Roof Boxes
Some travel light but others might come to Iceland with their entire life in their suitcases. Add a roof box to your rental car and put aside any worries of space.

Extra Driver
It is both practical and safer to have more than one driver. Exchange the burden of driving and add a extra insured driver to your rental car booking.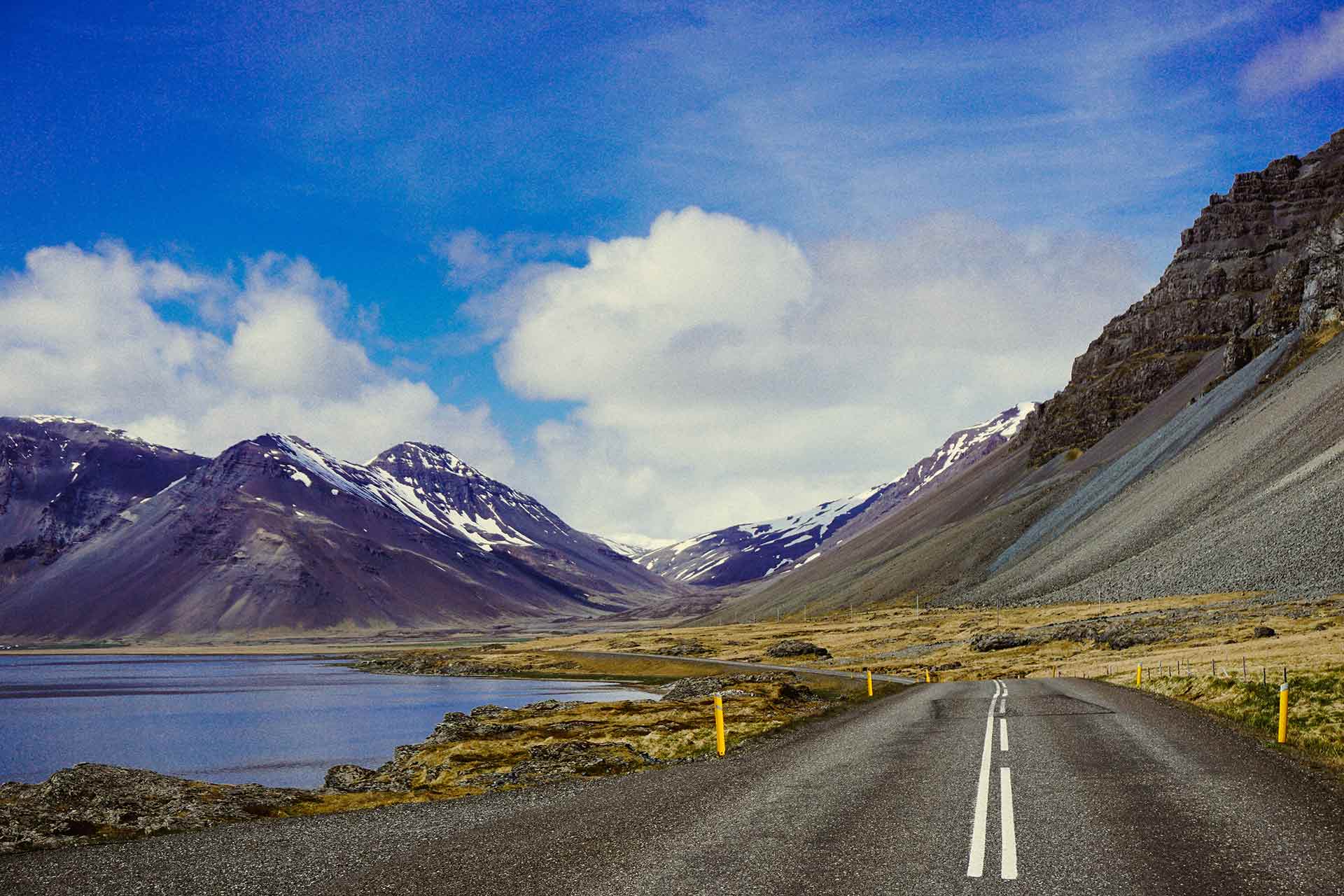 Ready to find the perfect 4x4?
What our customers have to say...
We went spontaneously for a week on a camping trip to Iceland and as we were super late with booking a rental car we chose northbound. Best decision, everything went perfect. Fast, easy and friendly. Perfect experience!
The car work well for us, we could do everything we had planned perfect! We highly recommend renting a 4x4 to travel around Iceland and for sure we would recommend your company. Thanks for the experience.
I had a really great experience. I especially enjoyed how someone met me at the airport and walked me straight to the rental car in the parking lot. Quick paperwork and I was already driving. Returning the car was just as easy. I would definitely rent from this place again!
Amazing! So easy. They didn't push the extra insurance as much as I thought they would, which was refreshing. When we returned the car, they gave it a quick once over and that was that. Super easy. No hidden extra charges. Also very reasonably priced. Would definitely recommend this rental agency.
Thank you. Everything was perfect. Your equip was very helpfull...we enjoyed our stay in Iceland.
Great, quick and easy service on collection and drop off. Nice cars and great price. I will use again for sure.
Peter
from United Kingdom
Highlights of Iceland
Traveling Mountain Roads & F-Roads
Away from the crowded scenes of the more traversed tourist attractions in Iceland, up in the highlands, waits the ultimate adventure. The highlands hide away many of Iceland's natural jewels like the geothermal fields of Kerlingafjöll, the moss-covered lava fields of Eldhraun, the natural hot springs of Landmannalaugar and many more.
Caution is advised when traveling F-roads as these roads are often treacherous and can cause damages to the rental car.
Lakagígar F206

The F206 involves some river crossing and is best suited for medium and large 4x4 vehicles. The road leads to the Lakagíga area, a photographic paradise of a historic cataclysm that occurred when the Laki volcano erupted in 1783, spewing ash over much of Europe.

Fjallabaksleið North F208

The northern part of this mountain road is considered very rough and is best suited only for the largest types of 4x4 vehicles. For those that do manage it, the scenery is one of the most impressive in all of Iceland

Fjallabaksleið South F210

Incredible photographic opportunities await those that travel the F210, but a large 4x4 and considerable experience is recommended before undertaking this tricky journey, as the road has a number of difficult fords to cross.

Landmannaleið F225

In the shadow of the great volcano, Hekla, runs F225, better known as Landmannaleið. The way is rough, with a few rivers to cross, but leads directly into the Landmannalaugar area. During summer, a large 4x4 is recommended. During winter, a guided tour is recommended.

Emstruleið F261

Hunt for the unicorn and dramatically green landscapes on this mythical route through the south. The route offers truly picturesque landscapes, canyons and the unique mountain "Einhyrningur". The F261 has some deep, rocky fords and should not be attempted in anything other than a large 4x4.

Kaldidalsvegur 550

Considered one of the easiest highland roads to traverse, Kaldidalsvegur is perfect for those without F-road experience as the road has no unbridged rivers needed to cross and can be safely driven in small 4x4's
Book Your 4x4 Today
Reason to choose us...
Free Cancellation

We realize plans can change which is why you are always able to cancel your booking for a full refund as long as you cancel at least 48 hours before you arrive to claim your rental car.

Free Amendments

Shorten or lengthen the rental period, add a GPS or some extra insurance coverage. You can always contact us to change your booking however you like, with no added amendment fees.

Instant Confirmation

No need to sit around, waiting for your rental car to be confirmed. As soon as you click the button, your rental car is confirmed and your vouchers are dispatched to your email inbox. Quick and easy

CDW Included

A Collision Damage Waiver is included with every rental car. This insurance lowers the renter's self-risk in case of a collision and can be lowered even further by upgrading to a Super Collision Damage Waiver.

24 Hour Breakdown Assistance

Never worry about running into trouble on the road. All of our rental cars come with a 24 hour emergency number you can contact in case you run into trouble while traveling around Iceland.

Unlimited Mileage

A true journey around Iceland means driving long stretches of the open road, which is why all of our rental cars come with unlimited mileage included. Take your 4x4 around on an adventure unlike any other.

Manual and Automatic

Whether you're accustomed to driving a stick or your automatic car doing the shifting for you, you'll find the right car in our massive selection of rental cars with both transmission types freely available.

Fast & Secure Online Booking

The entire booking process has been built and designed around ease and simplicity. It doesn't take a rocket scientist to book through us, it just takes a few good clicks. Let's keep things simple.